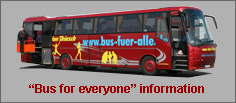 News
Omnibusbetrieb von den Driesch

Entenpfuhl 25
52525 Waldfeucht-Haaren
phone: 0 24 52 - 97 77 0
fax: 0 24 52 - 97 77 77
e-mail:
info@von-den-driesch.de
Welcome to our Website.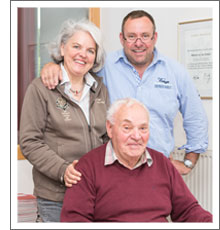 Our familiy-run bus company in the third generation ensures the safe transportation of approx. 2000 people per day. We transport people – with or without a handicap – to their place of work or recreational activitiy and children to kindergarten, nursery school or school. With our staff of more than 100 people we are there for you every day. Our portfolio reaches from planning, scheduling, organizing to providing transportation services. With this website we try to give you an idea of our portfolio and capacities. We hope you enjoy the tour.
Yours sincerly, The von den Driesch family